History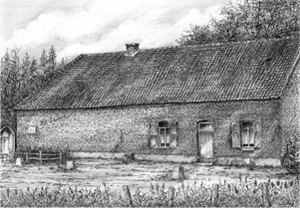 our first location

Secremo stands for Segers Cremers Motors.

In 1975, started in a shed at the Sevensstraat in Kinrooi which you can see at the picture above, where Erik Segers buyed, repaired and sold trucks and machinery.

In 1977 he moved to a bigger building at the Kloosterstraat in Kinrooi.

In 1983 Secremo moved to the present location at the Rijksweg 78th where Erik Segers specialised in buying, repair and selling concrete mixers / concrete pump mixers and skidders.

In 1988 Secremo became a limited liability company.

For more than 25 years Secremo NV has the reputation of being a reliable trader of second hand trucks and machinery.